Our Springbank Spoodles
Learn all about our Springbank Spoodle Puppies – breed characteristics, size, colour, coat, health, training, and exercise requirements here.
Spoodle Breed Characteristics
Temperament
Spoodles are friendly and affectionate companion dogs, they are most frequently described as being intelligent, loving, and outgoing. They are of a gentle disposition and make wonderful family pets as they interact well with people and other animals. They are very intelligent dogs making them easy to train. They are extremely sociable, curious by nature and have a happy go lucky demeanour. Spoodles are highly adaptable and easily fit into households, with or without existing pets and/or children.
Appearance
The general appearance of our Spoodles is a medium sized dog with a round appealing face. They have an athletic body and have a high set tail with an expression that is friendly and is often described as smiling. They have semi long coats ranging from fleece to wool. They have rounded soft floppy ears, brown almond shaped eyes and a brown or black nose depending on coat colour. Colouring ranges predominantly from chocolate and white, black and white and creams and golds.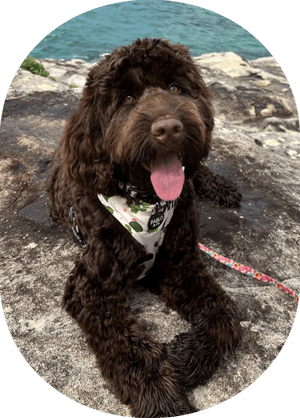 Spoodle Size
We specialise in breeding miniature, medium  and standard size Spoodles.
Standard
Springer Spaniel x Standard Poodle
Height at wither: 45cm to 52cm
Weight: 25kg to 30kg
 Medium
Springer Spaniel x Miniature Poodle
Height at wither: 30cm to 40cm
Weight: 15kg to 18kg
Miniature
Springer or Cocker Spaniel x Miniature Poodle
Height at Wither:  25cm to 30cm                                                                                     Weight:  12kg to 15kg
Spoodle Colour Choices
Our Spoodles come in a range of colours including;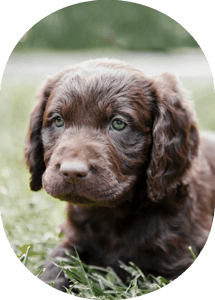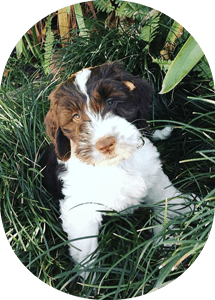 Chocolate and White Parti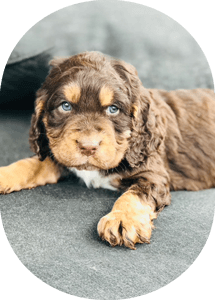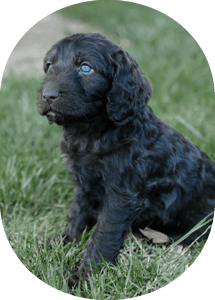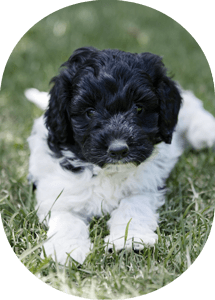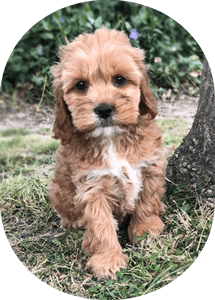 Spoodle Coat Types
Fleece
The Fleece textured coat has a soft silky texture which resembles the coat of an Angora goat. It can either have a straight wavy look or a soft looping curl look. The fleece coat is a non-shedding, low allergenic coat. Fleece coats rarely if ever shed.
Wool
The Wool textured coat is more dense in texture and resembles the coat of a sheep or lamb. It should have the appearance of spiralling wool. It should not appear to dense or tightly curled. The wool coat is a non shedding low, allergenic coat. It is extremely rare for a wool coat to ever shed.
Spoodle Coat Maintenance
As neither the fleece or wool coats shed, your spoodle will require clipping 2-3 times a year. You can do this yourself or take your dog to a professional groomer. Regular grooming will also make the coat more manageable. A good weekly brush should be sufficient.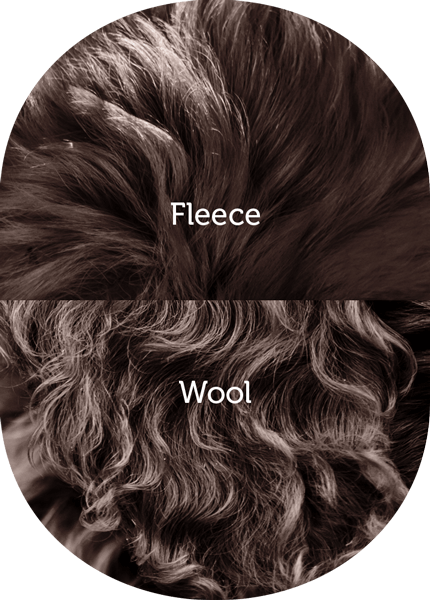 Spoodle Health and Life Expectancy
The average life expectancy of spoodles is 12-14 years.
All our breeding dogs are in exceptional health and are regularly examined by our vet. We strive to produce puppies of a high quality, it is our priority to ensure our puppies are healthy, happy and sound of any genetic problems.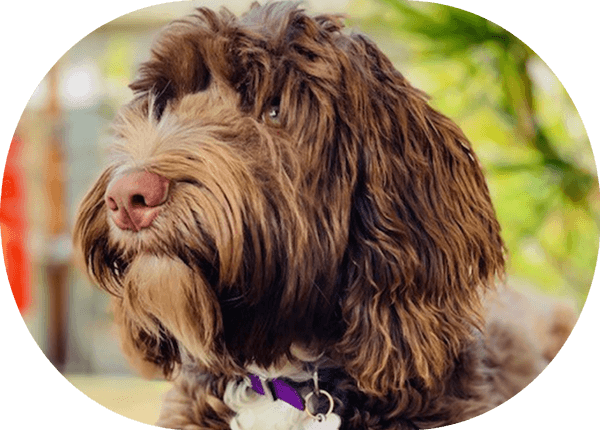 Training your Spoodle
The Spoodle is a highly intelligent breed. They are very quick learners and new owners should have basic commands well under way within the first couple of weeks of taking your puppy home. Early socialisation and obedience is recommended for all puppies. Keeping your training times short and fun will be most effective during puppy and adolescent phases. Overall, Spoodles are very easy to train and as adults should make obedient and eager to please dogs.
Spoodle Exercise Requirements
The Spoodle is an interactive dog that loves to run and play with its family. Spoodles need regular exercise. This phrase is often confused with 'lots of exercise' and frequently leads to too much exercise, particularly with young puppies. A 15-30 minute walk on the leash is ideal as daily exercise for a puppy.
Spoodles have a medium energy drive as adult dogs and will enjoy accompanying their family in all of their play and activities – this can include a daily walk, backyard play, swimming, or a trip to the dog park. Spoodles also enjoy socialising with other dogs and some are just as comfortable whether living with an active family or spending time on the couch with a less active family watching TV.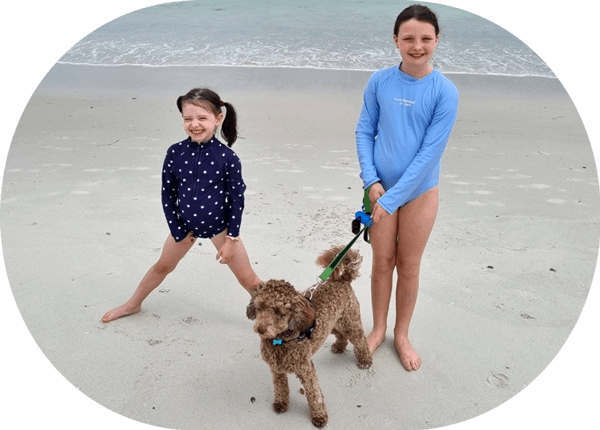 Important Spoodle Information
Puppy Allocation Process
Once you decide to proceed with a puppy we require a $500 holding deposit which we request by bank transfer. Once you indicate which puppy you would like, your deposit then secures that puppy. We will then send you updated progress photos of your puppy every two weeks. Deposits are not refundable.
Purchasing
When you purchase one of our Spoodles you can have the peace of mind that your puppy will be coming from a loving family environment. They are brought up in a rural setting where they have the space to run around and be puppies! All our dogs live a wonderful life on our farm and have lots of love, stimulation, and socialisation with both people and other animals.
Visitation
We allow people the opportunity to come and meet their puppy between 6-7 weeks of age. This means that puppies are up and walking and old enough to socialise. They will have also had their first vaccination which is an important step in protecting their health. You can arrange a mutually convenient time to meet your puppy once you have placed the security deposit.
Transport
We can organise puppy transport for our interstate buyers. We use Qantas Freight who are fantastic with scheduling and take great care of our puppies. They also offer very competitive prices. Our puppies are flown from Canberra Airport. The cost of the flight is the responsibility of the purchaser. We organise and book all flights for our customers, all you will need to do is collect your puppy from the receiving end. For NSW buyers, we may also be able to assist with delivery by using Goulburn as a delivery point.
Payment
Once the deposit is received we do not require final payment until pickup. In instances where puppies require shipping, we require final payment for puppy plus the transport the week of delivery. Once flights are booked (usually 5 workings days before the date of the flight) we will forward you the booking confirmation and request for final payment. The funds will need to be cleared into our account before we will ship the puppy.
We understand people are sensitive around payments to an unknown source given there are many internet scams circulating in today's world. We welcome all questions and can be contacted by phone to ease any concerns you may have.
Spoodle Breed Stabilisation
Over the last nine years, we have strived to produce a uniform breed that can be easily recognised as a Spoodle. Just like Labradoodles and many of the other doodles, a third breed is infused to stabilise the positive characteristics and also create a breed standard. Initially we crossed the Springer Spaniel to a Standard Poodle. The results were that there were many variations in size and appearance. To eliminate some of these undesirable traits of the first cross we infused the Curly Coated Retriever and/or Cavalier King Charles Spaniel into our Poodle breeding lines. This infusion stabilised the breed, producing consistency in the progeny and also resulted in a more desirable coat and a well-rounded face. There is also the added benefit of adding more of the great Springer Spaniel temperament into our puppies. Springbank Spoodles reserve the right to change the stabilising breed at any time.