Spoodle Puppy Pricing
See here for Spoodle Puppy Pricing – find out what your puppy comes with, including vaccinations, microchips, worming and vetchecking.

What your puppy comes with…
When you purchase a Springbank Spoodle you can have the peace of mind that your puppy will be coming from a loving family environment. They are brought up in a rural environment where they have the space to be puppies. Your puppy will be 8 weeks of age and will come:
Vaccinated
Your puppy will receive its first C3 vaccination at 6 weeks of age. The next C5 vaccination is required at 12 weeks of age. It is very important that you do not take your puppy into public places until the 12 week booster shot has been administered. Your puppy is at risk of deadly diseases and not fully covered until the booster shot is given. It is under strict advice that you keep your puppy in your backyard and away from other dogs that you don't know their vaccination history during this period.
Microchipped
We register your puppy microchip details onto the NSW Registry online microchip database which identifies your puppy on the national microchip database. You will then need to acess the NSW Registry website and transfer the micorchip into your name.
Wormed
Your puppy will come wormed with Drontal at 2, 4, 6, and 8 weeks of age. Worming your puppy is essential to the wellbeing of your dog and can result in a longer life expectancy. A continued worming regime with Drontal once every two weeks until 3 months of age is recommended, and then once every month until 12 months of age. When your dog is 12 months of age worming is required once every three months.
Vetchecked
Your puppy comes fully vet checked. Our wonderful and very experienced vet examines your puppy's structure, bones, eyes, heart, teeth, ears and skin.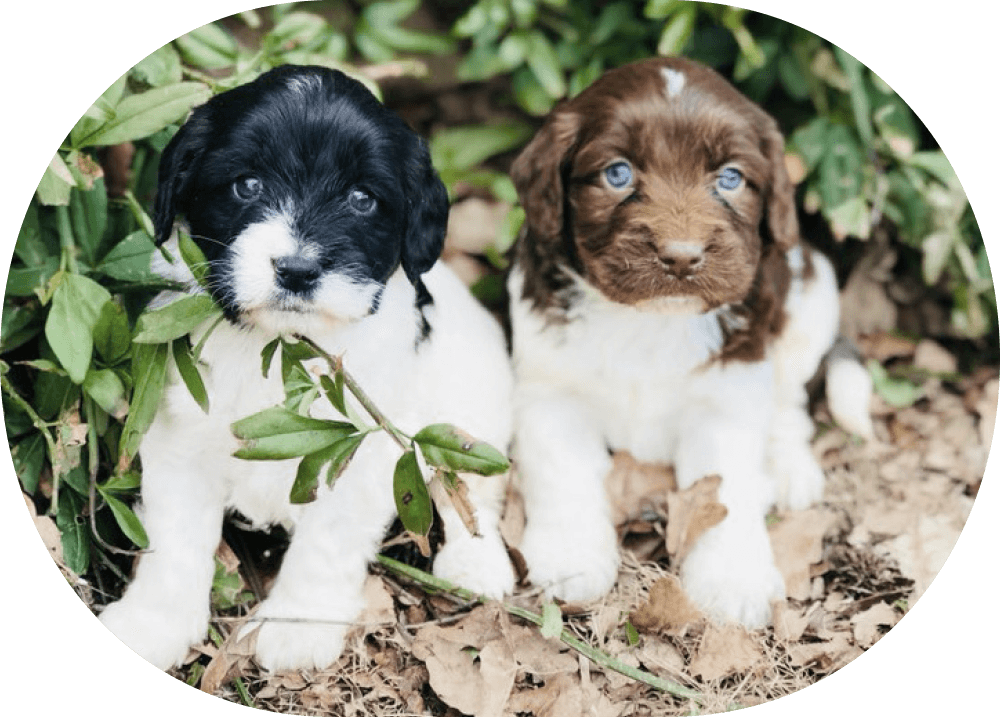 Pricing
Please enquire within for prices.
We are available for you to collect your puppy any time during the week by appointment. Unfortunately, we are not available for pickups on Saturday or Sunday, due to family and work commitments.